Translating a popular alumni magazine in to a digital, downloadable format.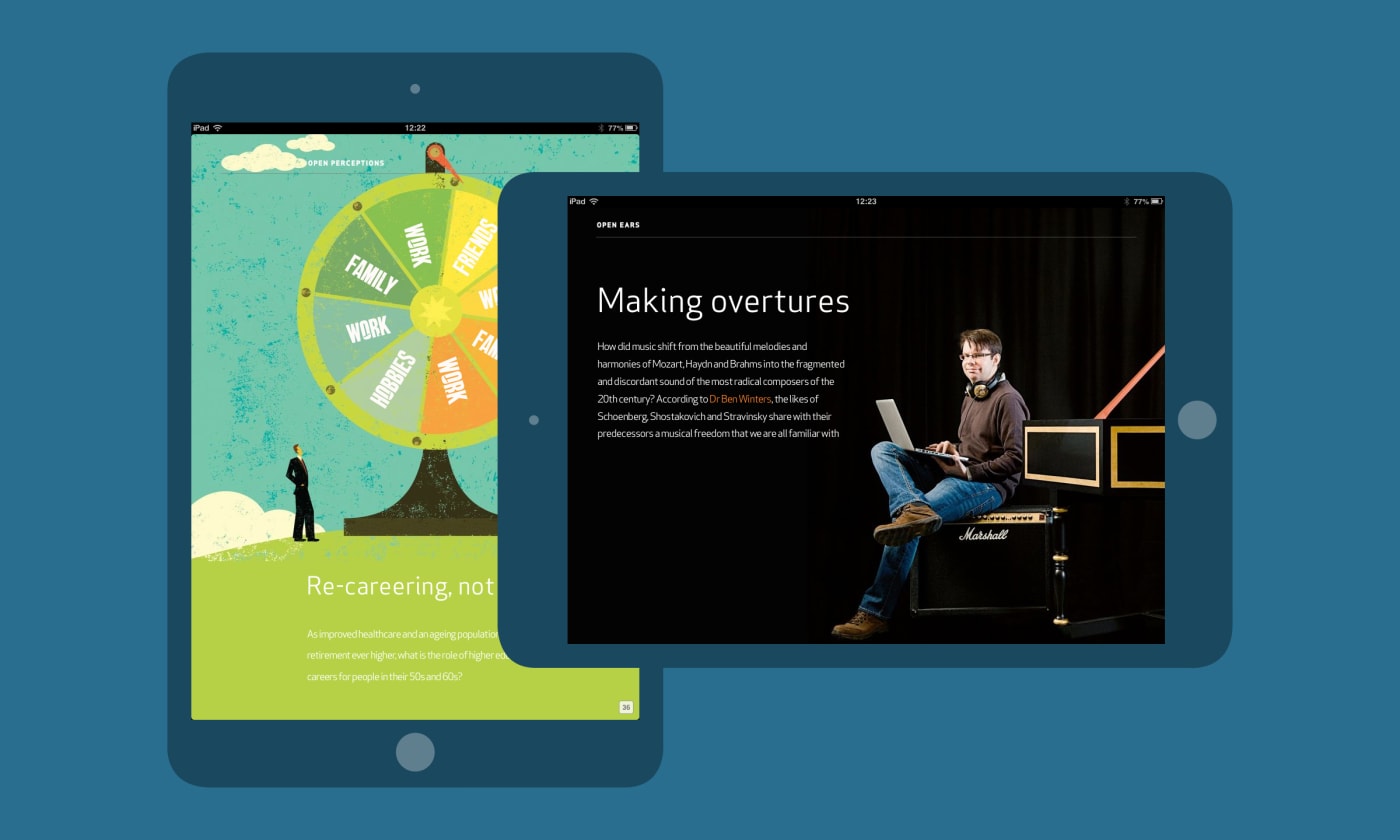 Acknowledging the trend that more and more students are consuming content online rather than through print, The Open University wanted to translate Open Minds – their successfully rebranded alumni magazine – in to a digital downloadable format. I was asked to research a viable solution and, once approved, produce the digital product.
We wanted a format which was easy to produce for, but would retain the look, feel, and tone of the printed magazine. This led us to settle on using Apples iBook format which ticked a lot of those boxes through their software iBooks Author.
If you're wondering why I chose the iBook format over other more open source languages like EPUB, I've written a little something about it.